NAMPA To Host 2020 National Convention Via Zoom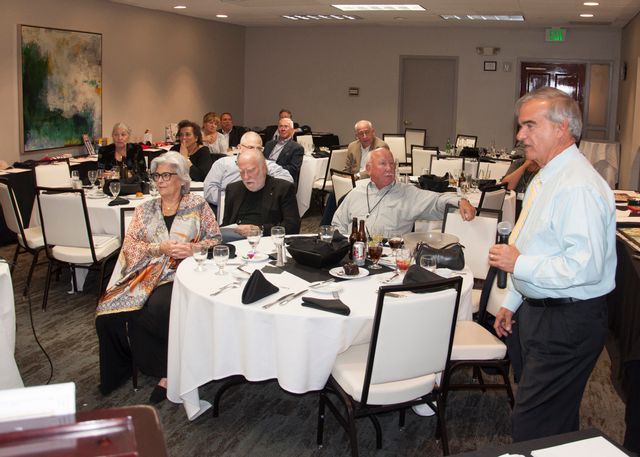 Description
Due to the COVID-19 pandemic, NAMPA will not host its 2020 national convention in San Diego. Instead, the convention will be hosted via ZOOM.
Please join us on:
Tuesday, October 6, 2020 starting at 9:30 am EDT
Wednesday, October 7, 2020 starting at 9:30 am EDT
Once the agenda has been finalized, members will receive an email invitation to join in one or all eight sessions.  There is no fee to attend this virtual convention. Further, each session will be recorded to allow members to view at their convenience.
Be a Winner! Participants will have the opportunity to win prizes:  
Session Prize: One participant at each of the eight sessions will be randomly selected to win a $25 gift card. 
Grand Prize:

  The participant who attends the most sessions will win 1 free registration, along with free lodging, to attend the 2021 NAMPA national convention at the Sheraton San Diego Hotel and Marina on October 10, 11, and 12, 2021.  (In case of a tie, names will be placed in a drawing to select one winner.)
Tentative agenda topics are:
Tuesday, October 6:
The Great Idea Exchange from 9:30 am to 10:30 am EDT

Improve Your Content and Gain Readers from 11:00 am to 12 noon EDT
Great Ways to Improve Your Distribution  from  1:00 pm to 2:00 pm EDT
Wednesday, October 7:
Buddy Rice, featured speaker from 9:30 am  to 10:30 am EDT
Increase Your Presence and Revenue From Your Website, Social Media, Email Blasts and more  from 11:00 am to 12 noon EDT
Hosting Senior/Boomer Expos During A Pandemic from 1:00 pm to 1:45 pm EDT
Annual Meeting and Elections from 2:00 pm to 2:45 pm EDT
Awards Presentation from 3:00 pm to 3:45 pm EDT
For additional information or questions, please email [email protected]
Private:No
RSVP Required:No
Virtual Event
Please note that this is a virtual event and has no physical location.