2023 NAMPA Awards competition results
---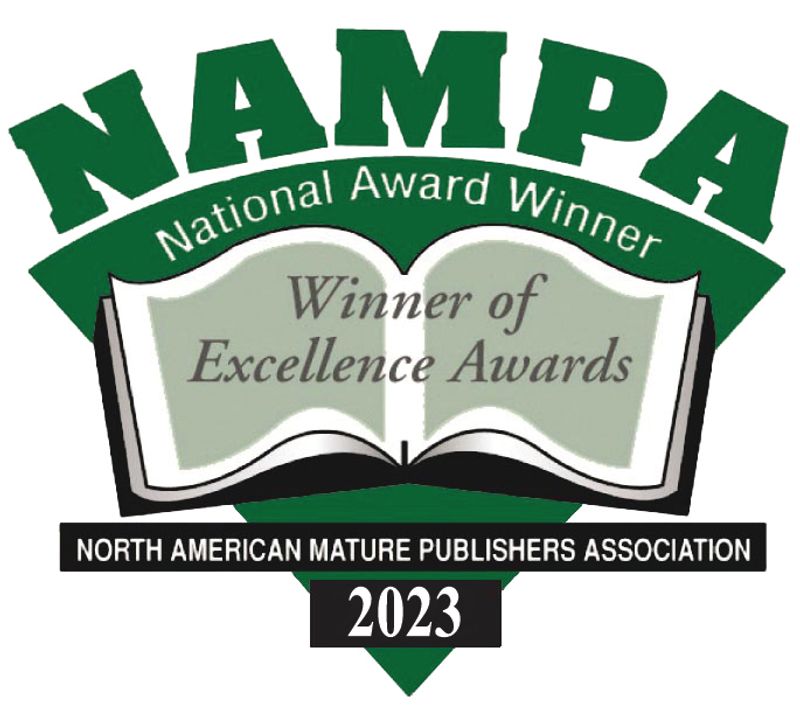 The Awards are split into 35 categories among four divisions. Division A is made of publications with circulation under 25,000. Division B is made of publications with circulation between 25,000 to 50,000. Division C is made of publications with circulation between 50,001 and 100,000. And finally, Division D is made of publications with circulation over 100,001.The competition is judged by the School of Journalism from the University of Missouri. Not every category or division received awards.
1. Best of Show

1-A: The Best of Times, Louisiana
1-B: The Vegas Voice, Nevada
1-C: The Best Times, Kansas
1-D: Beacon Newspapers, Maryland
2. General Excellence
2-A
First: Westchester Senior Voice, New York
The cover page designs of all three issues pull readers inside to the centerpiece stories. Who can resist that adorable cat and dog duo? Inside, readers will find excellent information about whether or not to own a pet. The same is true of the other centerpiece topics — well-written, informative and compelling. A raft of standing columns – Out and About, Food, Health and Wellness, Good to Know, Legal Talk and others – offers up need-to-know information. The recipe section is especially inviting, with photographs of easy-to-make delicious food. Design is bright and inviting, with a generous serving of photography that accompanies well-written articles. It's enjoyable to leaf through the pages and go back again for a deeper read.
Second: The Best of Times, Louisiana
Writing about sensitive topics with sympathy without slipping into a maudlin tone is no easy trick. Writers at The Best of Times for all three cover stories are masters of the craft. Profiles of cancer patients, folks living alone, and the research and care of abandoned cemeteries are accomplished with hard facts and a gentle touch. Throughout the issues, the centerpieces are complemented by a generous serving of columns both informational and humorous. Examples include Laws of the Land, Odds and Ends, Travel, From the Bench, What's Cooking, Save the Date, Page by Page book reviews, Tinseltown Talk and "Our Famous Puzzle Pages."
A generous table of content lets readers jump to their favorites. Readers undoubtedly look forward to this thoughtful magazine.
Third: Beacon Senior News, Colorado
Whether it's deciding to spend life on the road in an RV or moving from home to cabin to sailboard with the seasons, the articles are informative and balanced. "I Can Save Your Life," the headline on the feature about a CPR training course for students, certainly brings home the need for CPR certifications. More than 6,000 students have been trained as of September 2022, and the program is ongoing. A special section on steroids promotes BeaconFest, a full expo with entertainment, food and oceans of information. The design matches the spirit of the event.
A superb table of contents touts the stable of columnists: Healthy Geezer, Dear Pharmacist, Travel, Talking Digital, Recipes, and the Grow Wild column about gardening. It's all topped off with an amazing calendar of events. It's a sure bet that readers treasure each month's publication.
2-B
First: Northeast Ohio Boomer, Ohio
The content and design of the cover pages for Northeast Ohio Boomer reach out and pull readers right into the content. Inside, the design and content follow suit. The table of content is big, bold and inviting. There is a wide variety of regular columnists – tech talk, food, fitness, grandparents, caregiver corner, legal and pets, to name a few. Centerpiece features about pickleball, retiring the RV way and the new director of the Pro Football Hall of Fame offer engaging topics of interest to readers. Inside page designs are crisp and uncluttered. Of special notice is the "A Map to Great Giving" in the November/December issue. It's a lively page without being over the top. Kudos!
Second: Forever Young, New York
Forever Young has a special treat for its readers: A Bingo Calendar. Yes, BINGO. Talk about serving your readers. But the magazine also has lots of other great content -- a solid calendar of events, resources for seniors, genealogy advice, travel, gardening tips and medical help, all written in narrative style for easy comprehension. The entire package is assembled with an inviting design. Nice work.
Third: The Vegas Voice, Nevada
Cheers to The Vegas Voice for celebrating its 20th anniversary in March under the direction of Dan Roberts, editor and publisher. Every issue continues to be loaded with columns and essays, some serious, others practical, many humorous. Whatever the topic, the columns are always good reads. In fact, 34 writers are listed on The Vegas Voice roster with a goal of writing "For your Health, Wealth, and Good Times!" That goal has definitely been reached, maybe even exceeded.
2-C
First: The Best Times, Kansas
Most judges' comments about General Excellence entries don't start by applauding the Calendar of Events. This one does, though, because The Best Times has the most amazing section, complete with color coding and links to more information and even more listings. In addition, the magazine's overall design is consistent and easy to follow. Bi-monthly centerpiece features offer a variety of compelling topics that often rely on a knowledge of local history and the people who live in the region. A strong cadre of columnists adds even more depth to the content.
Second: 50plus Life, Pennsylvania
With about 20 regular columnists, readers have a grand mix of content to suit their interests. Articles on more general topics are frequent and offer plenty of how-to tips, personal stories, health and safety advice, legal issues and information about technology. It's definite worth a read from cover to cover.
2-D
First: Beacon Newspapers, Maryland
The content of this magazine certainly matches the tastes of its audience. With a consistent and well-labeled design, readers can find their favorite columnists and stories with ease.
The publication is filled with interesting topics, ranging from a breakthrough in eliminating racial barriers to sections about fitness and health, law and money, leisure and travel, arts and style, puzzles and comics. There's a strong balance between editorial content and advertising, and the overall design is pleasing. A pullout section about housing and home care was an added bonus.
4. Column Review
4-A
First: Beacon Senior News, Colorado
Adam Cochran's Talking Digital columns are packed with information and recommendations for best practices that helpfully steer seniors through their digital challenges. His writing is clear and fun to read, in addition to making lots of sense.
Second: PrimeLife Times, Illinois
Any senior can connect with the enthusiasm, coupled with trepidation, of Joy Kennedy's "Joy in the Kitchen" column. Her openness about menu challenges and her willingness to acknowledge failures should encourage anyone to venture boldly into new recipes.
4-B
First: The Vegas Voice, Nevada
Howard Galin doesn't need many words to impart the helpful gardening information that makes his Happy Gardening column a must-read for desert gardeners.
4-C
First: The Best Times, Kansas
Gerald Hay has a field day with his enthusiastic and detailed coverage of a time capsule being opened, including snip-by-snip details of the event. A second piece delves into the sometimes- surprising contents and what they reveal about life in 1951.
4-D
First: Beacon Newspapers, Maryland (tie between two columnists)
These columns were entered separately, but I think readers of Dan Collins and Mark Dreisonstok benefit deeply from their passionate, informed reviews of local productions. Their fine commentary ranges from the storyline, through the actors' performances, to the directors and staging of the productions, providing readers with numerous perspectives to evaluate the stagecraft.
5. Senior Issues
5-A
First: Senior Voice, Alaska. Senior health advice by Dr. Emily Kane.
This is just a terrific set of columns by a trained physician who has landed on a writing style that delivers serious medicine with a light touch. Her ability to unpack the most complicated medical issues into understandable text is remarkable.
.
Second: The Best of Times, Louisiana. "Laws of the Land," by Lee Aronson.
This is a stand-out legal column in large part because of the storytelling approach that introduces the law behind the issue. The author's offbeat choice of cases adds wit and charm to a discussion of sometimes complicated legal matters.
Third: Westchester Senior Voice, New York. "Medicaid Advisor," by Colin Sandler.
This Medicaid series has a level of authority and confidence that must come from a deep understanding of a difficult field. The writer makes Medicaid issues accessible and understandable, an achievement that is worthy of notice.
5-B
First: Northeast Ohio Boomer, Ohio. "Caregiver Corner," by Jennifer Beach.
This timely column handles issues large and small, specializing in topics that are persistent and universal but often neglected. "Tackling Tough Talks," is the perfect example of a thoughtful, well-researched package that offers welcome advice about a sensitive subject. The direct, straightforward approach makes it easy to consume.
Second: The Vegas Voice, Nevada. "Scams, Schemes and Senior Safety," by Dan Roberts.
These can be scary scenarios for anyone, but email and phone scams prey particularly on older adults. The columns combine warnings with solutions to give readers cautionary advice in a short, simple format. It's especially helpful when the author shares his own experiences.
5-C
First: The Best Times, Kansas. Cover story, by Gerald Hay.
From start to finish, these cover stories about a variety of relevant subjects have an engaging approach and a wealth of colorful detail. Because they are based on real people and real situations, the stories have personality, as well as a strong base of reporting.
5-D
First: Beacon Newspapers, Maryland. Columns by Glenda Booth.
The choice of material here is outstanding, from veterans who spend long hours and hard labor in service of their communities to a woman who pivoted from government work to a thriving career as an artist. All of them are examples of robust choices in the pursuit of a well-chartered life.
Second: Beacon Newspapers, Maryland. "From the Publisher," by Stuart Rosenthal.
Thoughtful commentary is the hallmark of these columns, each pinpointing a senior issue that is important, and sometimes even urgent. Calls to action on behalf of Social Security and Medicare are presented knowledgeably and skillfully, giving readers a clearer picture of these complex programs.
6. Editorial/Opinion
6-A
First: Beacon Senior News, Colorado. Rhonda Wray, managing editor; "Dreaming of a senior center in the north and/or east."
This opinion piece is a logical and well-argued appeal to create an additional senior center for a growing population in the region. It hits the mark by comparing the need to the ample number of library branches serving the population. It's a good example of strong advocacy writing.
6-B
First, The Vegas Voice, Nevada. Dan Roberts, "Roberts Rules," "Our Reasons for Final Wishes."
Dan Roberts writes a powerful essay about the "rightness" of a "Death with Dignity Law" for the state of Nevada. He argues forcefully that more compassion is often extended to beloved pets than human beings. An individual should be allowed to choose, not the state, he writes. To be sure, Roberts is letting the legislature know that it faces a formidable grassroots effort.. My money is on Roberts.
Second: Northeast Ohio Boomer, Ohio. Marie Elium, Editor's Note; "Head games, Stripper Names & Orthopedic Shoes."
Marie Elium writes quite convincingly that the best part of aging is the freedom to play and enjoy life with friends, share silliness and cherish friendships. Forget those aging signs of gray hair and wrinkles; just go for the best in life. But, as she also advises — keep your clothes on. The column is a light-hearted romp about a serious topic.
6-C
First: The Best Times, Kansas. Gerald Hay. "New movie offers good game plan."
A long-running crush on Sally Field leads to watching "80 for Brady," a movie with many grand messages about aging. And it proved to be quite inspiring for this writer. One message is that a long life may cause a catalog of changes in body appearance and ability, but a corresponding change of attitude may result in a kinder, loving and more patient person. The main theme is relevant for people of any age: "Kid, you're not finished yet."
6-D
First: The Beacon, Maryland. Stuart P. Rosenthal, From the Publisher — "Critical Thinking."
Stuart Rosenthal highly recommends courses in "critical thinking" for all high school and college students. The demise of well-thought arguments, as well as the ability to calmly analyze and debate, can be remedied by training schools to produce better thinkers, voters and citizens. He makes a strong case for implementing his plan, the sooner the better.
Second: The Beacon, Maryland. Stuart P. Rosenthal, From the Publisher, "Welcome Grandson."
Stuart Rosenthal can be quite critical (see above comments) but when it comes to the arrival of his first grandson, he gets a bit mushy. It's wonderful to read about the love, pride and future anticipation he sees in this adventure. It's a grand read and a welcome blueprint to others joining the grandparent stage of life.
7. Briefs/Shorts
7-A
First: Westchester Senior Voice, New York. "Worth Noting," staff.
The section is notable in both concept and execution. It offers an effective combination of fresh ideas and helpful news items in easy-to-navigate packages. The mix covers health, finances, volunteering, classes, calendar items and organizational tools. In sum, it's helpful and well done.
Second: The Best of Times, Louisiana. "Stat! Medical News & Info."
An impressive array of information is gathered under this medical umbrella — among them, screenings for macular degeneration; the connection between sense of smell and dementia; exercise tips for migraines; and a study of hypnosis and pain management. The eollection offers a nice balance between the unexpected and the reliable.
Third: Senior Perspectives, Michigan. Short profiles by Joel Dulyea.
These quick profiles are delightful, capturing both a sense of character and a sense of place. The stories also offer lessons in military history, sociology and family relationships, in addition to sweet stories about your neighbors.
7-B
First: Northeast Ohio Boomer, Ohio. "Worth Noting," by Marie Elium.
"Worth Noting" is a wonderfully eclectic aggregation of health tips, sage advice, book suggestions, calendar items, natural wonders and more. There is obvious attention to a wide variety of needs and interests with a dash of surprise. Case in point: "The Best Nest Award" went to a cluster of blue heron sightings in the spring.

8. Personal Essay
8- A
First: Boom Magazine, Georgia. "Taking off the mask."
Penny Noah writes beautifully about her decision to undergo a gender transition at the age of 70. Her writing provides deeply personal insight about the struggle to fit into society's traditional gender roles for most of her life, and the experience of going through hormone therapy at her stage in life. Penny describes the transition as "something like a religious conversion — everything's the same, but the meaning of everything has changed."
Second: Senior Voice, Alaska. "My adventures at the Mayo Clinic in Phoenix."
The surgery Lawrence Weiss needed wasn't available in his home state, and, although there were several other options, he chose to go to the Mayo Clinic in Phoenix in hopes of eating good Southwestern food. Problem was, this particular clinic was close to the metro area and devoid of the good restaurants he was dreaming about. Weiss tells the story in a fun, self-deprecating way, and he gives lots of good details about the high quality of cancer care he received, even without the spicy food to lift his spirits.
Third: PrimeLife Times, Illinois. "The day we burned the hillside."
Armed with glass bottles and gasoline, a young Rob Siedenburg and his four siblings tried to make a Molotov cocktail like the kind used in the Soviet invasion of Hungary at the time. Instead, the children caused a massive prairie fire that burned a hillside near their family's rural home. Siedenburg describes the effort to douse the fire, with all five children and several adults joining in. The children were scolded by their parents, but not spanked, because the horror of starting the fire was punishment enough.
8-B
First: The Vegas Voice, Nevada. "Ten Years."
Dan Roberts writes eloquently about the loss of his wife, Amy, and subsequent discovery of his life partner, Rana. He also injects subtle humor: "I wish I knew the secret of our 10-year relationship." We talk about "love and respect, but I remain convinced that separate bathrooms plays a huge part."
8-C
First: The Best Times, Kansas. "Invitation to high school reunion."
Gerald Hay acknowledges that he is a "victim of nostalgia" as he prepares for an upcoming high school reunion. He recalls taking his date Nancy home after a night at a "Bunny Hop" as a teenager, and chivalrously hugging her on the front porch. At a reunion years later, he learns that Nancy actually wanted a kiss. Looking forward to the upcoming reunion, Hay writes, "Wonder if Nancy is attending. Stay tuned."
8- D
1. Beacon Newspapers, Maryland. "Music Lessons."
Stuart Rosenthal graciously describes how taking a jazz improvisation class during a recent visit to a music camp opened his eyes to the work involved in creating music that sounds effortless. "You mean to tell me all those anti-intellectual, pot-smoking, fun-loving jazz musicians in high school spent hours mastering this stuff? I would never have believed it at the time."
2. Beacon Newspapers, Maryland. "Thoughts of auntie and her pink Cadillac."
Bob Levey fondly remembers his widowed aunt buying a Cadillac to reveal her "membership in the upper reaches of consumer society." He then cleverly ends with a story about the time he earned $50 driving a Cadillac Fleetwood from Virginia to Delaware.
9. PROFILE
9-A
First: Beacon Senior News, Colorado. "Abracadabra! Local magicians reveal their secrets to aging well," by Jan Weeks and Chloie Sandlin.
The secrets of two magicians is a clever premise and one that is well-executed here. With an appropriately light tone, the writer digs into the mysteries of magic without revealing too much. It's a great example of teasing the reader through storytelling.
Second: Howard County Beacon, Maryland. "Nonprofit helps clients succeed," by Catherine Brown.
Thorough reporting, skillful writing and a tone of elegant understatement are perfectly suited to its subject — a woman who has committed her life to providing both clothing and consultation to help the underserved find jobs. Credit goes to the writer for crafting the perfect story for this remarkable woman.
Third: Senior Perspectives, Michigan. "An Interesting Transition to Retirement," by Louise Matz.
A little treasure of a tale, this one is a piece about a woman who took up collecting beach glass after retirement. Part profile, part inside tips, it bridges the gap nicely for those who want to read a sweet narrative and learn something new, too.
9-B
First: The Vegas Voice, Nevada. "Triumph Over Evil – An Extraordinary Man," by Dan Hyde.
Courage and wisdom are the two pillars of this article, which takes a rearview look at a man who survived Nazi concentration camps and emerged as a voice for hope and tolerance. His traumatic story is told with profound respect and admiration, and the author's first-person approach is effective here in the chronicle of the man's horrific story. The pace and details make it especially compelling,
Second: Northeast Ohio Boomer, Ohio. "A Man With a Game Plan," by Marie Elium.
The president of the Pro Football Hall of Fame is the subject of an engaging profile that looks back at his first year by sharing his pride, his hopes and his accomplishments. Ample background, strong quotes and knowledgeable perspective about football set this story apart.
9-C
First: 50plus Life, Pennsylvania. "Keeping Wild Animals Wild," by Gabriele Amersbach.
Caring for injured animals is a calling, not a job, notes Tracie Young, whose profile is a study of dedication. It starts with a goose riding on Young's lap to a rehab center and moves seamlessly to her caring for animals in a townhouse closet and finally setting up her own center. What elevates the profile is the writer's decision to tell not only the story of the caretaker, but the equally important one of her calling.
9-D
First: Beacon Newspapers, Maryland. "Make Way for Younger Folks. No, Thank you," by Bob Levey.
The tension between aging in the workforce and remaining vital in the workplace is presented here in a smart, balanced way. As the author digs into the story of a woman determined to continue working at 83, he presents all sides in equal measure. In the end, he salutes the woman as an exception, one "who'll outlast everyone within 300 miles."
10. Annual Resource Guide
10-A
First: Beacon Senior News, Colorado
This 72-page, slick magazine-style guide presents information in the order in which seniors are likely to need it. Each section has an engaging article topical to the section, each organized with subheads and published in a font that sized for easy reading.
Second: The Best Times, Tennessee
This guide has sound a organizational design that is easy to navigate. The handy chart comparing senior facilities stands out in the publication.
10-B
First: Forever Young, New York
This guide prompts one to leaf through it with a suitable type size, useful color choices and bold accents, along with breakouts on facilities and services. Interesting essays on senior topics range from healthy gardening to travel apps and make this a hit.
10-C
First: 50plus Life, Pennsylvania
This handy 8-by-5-inch directory focuses on home and residential care facilities with a regional map and glossary of terms to help the user navigate. It can easily be tucked into a glove compartment or front-seat console for quick consultation.
11. How-to feature or Do It Yourself Feature
11-A
First: Seniors Perspectives, Michigan. Cindy Hogg, "Granny Camp 101."
What child could possibly resist spending time with this granny? Probably not any of them. This writer uses a great tone throughout the article, conveying the enormous happiness shared between the generations at the "camp" and the meaningful interactions that result. It's an activity worth copying by every multi-generational famly.
Second: Beacon Senior News, Colorado. Bryan Reed, "Give your garden a boost with compost tea," Beacon Senior News, Colorado.
Before the vegetable growing season is over, Bryan Reed provides readers with information about a late boost of fertilizer to the soil. One such helper is fast-acting liquid fertilizer that's effective, and perhaps best of all, can be made at home. "Compost tea" isn't anything to serve at the dinner table, but step-by-step instructions will both help the garden and save money.
Third: Senior Voice, Alaska. Leslie Shallcross, "Pickling and fermenting food."
The writer leads would-be "canners" through the start-to-finish tricks and tips needed to make crispy, crunchy, tangy garden treats. An additional tip – cutting back on salt – might add to the healthiness of these seasonal foods. It's generous in its thoroughness.
11-B
First: Northeast Ohio Boomer, Ohio. Traci McBride, Estelle Radis-Brown and Marie Elium; "Your Bucket List" – "Bucket List Blueprint, Your Dream, Your Way," "Your Travel Bucket List, From pipe dream to plan," and "But wait, There's More…. The People Part."
The writers of this package certainly covered the bases for fulfilling retirement dreams. A variety of inspirational examples certainly can spark readers to reach their own goals. Serious, fun, financial and even amazing adventures are among the possibilities. The best advice: Don't forget the people in your life. Overall, it's a worthy read.
12. Travel column
12-A
First: Senior Voice, Alaska "Last-minute flights, airfares for funerals."
Dimitra Lavrakas gets right to the point in a series of stories about travel in and out of Alaska. The piece about what to expect when flying to a funeral is particularly packed with useful tidbits — including how to get the best price, what relatives are eligible for the fares and how many days after tickets are purchased must the trip be booked. Lavrakas also tackles the subject of how to deal with flight delays, cancellations and other changes. Still another column goes over the rules about flying commercially with cannabis.
Second: PrimeLife Times, Illinois. "Falls of Ithaca."
Victor Block's description of steep rock walls and cascading waterfalls makes the reader long to be there. The writer does a good job identifying where the trip shines and provides details about how to get the most out of it.
Third:. Senior Perspectives, Michigan. "What we loved about Ireland."
One of the best things about travel is meeting new people, and Jackie Lindrup uses a nice touch while describing how she and her husband met a couple in Dublin and thus took an unexpected hike on the cliffs overlooking the sea. Her column on the Natchez Trace Parkway spotlights an ancient path that remains a serene, open road today — one where travelers can cover long distances without seeing a single truck, billboard or building.
12-D
1. Beacon Newspapers, Maryland. " 'Voluntouring' for mind, body and spirit."
Glenda Booth offers terrific insight into "voluntouring," where travelers volunteer to help with projects around the world to help humankind while also enjoying the experience of visiting some of the farthest reaches of the world. The writer also gives readers a peek into a Native American gathering in Virginia, and in that story, we meet lots of interesting people, including members of the tribe who are passing the culture onto their children.
13. FEATURE WRITING
13-A
First: Beacon Senior News, Colorado. "Death Doulas: Companions through end-of-life transitions.
This piece provides a comprehensive, sensitive look at a group of generous companions who support the dying and their families. It starts by witnessing one woman's experience feeling helpless when her parents died, and then covers resources, costs and other personal stories. What sets the piece apart is the level of care taken in writing about such a difficult but important topic.
Second: Boom Magazine, Georgia. "Chicken farm turned arts community inspired a movement."
One couple's decision to start a lively arts community in rural Georgia is the subject of this thoroughly engaging tale. The writer does the story justice by chronicling the history of a dream to assemble potters, jewelry makers and other artists to find creative energy in a supportive setting. Happy Valley Pottery was more than a labor of love – it was the journey of a lifetime, which makes it a delightful read.
Third: Westchester Senior Voice, New York. "Meet Our 2022 Volunteer Heroes."
This package honors those who have found unexpected rewards in volunteer service, and the stories of these volunteers are seamlessly integrated with the needs of their organizations. One woman shares her time caring for shelter dogs, while another mentors college-bound Latino students. Their inspiring accounts, paired with a polished delivery, gives the series real authority.
13-C
First: The Best Times, Kansas. "Prairie sailors recall Olathe Naval Air Station."
Sailors tell great stories, and they become particularly memorable when they are about a Naval station on the Kansas prairie. Recalling their World War II assignments is obviously a pleasure for these veterans, who continued to connect through base reunions until time took its toll. Capturing these memories is an important way to pass an understanding of history to those who now call the same area home.
14. Special Section
14- A
First: Westchester Senior Voice, New York. "Memory Care."
The authors did a terrific job of defining dementia and offering advice about how to stay in control of one's affairs after an Alzheimer's or dementia diagnosis. The special section featured lots of tips on caregiving and offered ways to engage with someone who has had a dementia diagnosis.
14-D
First: Beacon Newspapers, Maryland. "Housing and Homecare Options."
This special section offers insight about assisted living and adult day care facilities. The stories about finding a place to retire and how to avoid being stung by taxes after selling a home are particularly useful and consumer-friendly.
15. Topical Issues
15-A
First: Beacon Senior News, Colorado
Colleen M. Story's looks at a new program modeled after WWII Victory Gardens to inspire seniors to garden and share their extra produce. Good quotes from several organizers and a participant plus tips on how to participate make this a winner.
Second: The Best of Times, Louisiana
Before launching into profiles of two organizations that reach out to seniors, Kathleen Ward signals the importance of those activities in a conversation with a clinical psychologist. The approach invites in readers, even those who might already be aware of the programs mentioned in the story.
Third: Senior Voice, Alaska
A roundup of free bus services for seniors in the local market includes a funky personal introduction and nice chatty prose by Lawrence D. Weiss.
15-B
First: The Vegas Voice, Nevada
Guardianship abuse has Rana Goodman back "On My Soapbox," and she provides interesting updates and cautionary information that should leave anyone involved in a guardianship better armed for court.
15-C
First Place: The Best Times, Kansas
Digitizing photos, movies, letters and other memorabilia at a local library memory lab is celebrated by Gerald Hay with solid examples of residents who plan to use the service so they can pass on family memories important to them.
15-D
First Place: Beacon Newspapers, Maryland
Bob Levey wades into the national debate on aging using pro quarterback Tom Brady to ask why they be pressured to stop as long as they are their jobs well. No matter what one thinks of Brady, Levey's column is first-class food for thought for many seniors.
16. Front Cover (Photo)
16-A
First: Beacon Senior News, Colorado. January 2023.
This cover is fun and to the point. The grey-bearded man, sliding along the ice, and the "Ice Agers" cover line are a great combination. The cold colors work with the winter theme, and the photograph is a well-focused action image.
Second: Boom Magazine, Georgia. Summer 2022.
We immediately know what the story is about by viewing this cover photograph. This woman is strong and intrepid, happily traveling alone. The colors of the rocks, camels, bags and clothing create a warm and pleasing palette.
Third: Senior Voice, Alaska. December 2022.
The overall cool hue is striking, yet the American dipper still pops against the lighter snow. The bird's beak leads to the teases, keeping readers' eyes on the cover.
16-B
First: Northeast Ohio Boomer, Ohio. November/December 2022.
This delightful cover conveys a message of joy, as Rob Trhlin sits amid a collection of ornaments, wreaths and Christmas trees. It fits the story about the founder of Donna Christmas Trees. The photograph is composed to keep focus on the subject while moving viewers' eyes through the page.
Second: The Vegas Voice, Nevada. March 2023.
The Vegas Voice proudly displays its award-winning issues for this celebratory cover. The information is clear and direct, alerting viewers to the number of years they've been in publication and the work they've done.
16-C
First: The Best Times, Kansas. July-August 2022.
Viewers will glance at this photograph and wonder what the man with blue gloves is seeing, but they'll have to open the publication to learn the answer. The photograph and cover line both act as teases for the story.
17. Front Cover Illustration
17-A
First: PrimeLife Times, Illinois
This is an eye-catching cover with a season-appropriate color scheme and graphics.
17-B
First: The Vegas Voice, Nevada
An iconic image captures attention and adds a creative skyline logo. The camel has interesting perspective, undoubtedly the intent of the photographer.
18. Table of Contents
18-A
First: The Best of Times, Louisiana
Clever graphics make the page pop with color and a lively typeface. The magazine sections are nicely defined by color, with easy-to-read fonts that provide the right mix of information, bylines and description. Photos are appropriately sized and clearly tied to the stories. Overall, the design uses the space well, with a clean, orderly format.
Second: Senior Perspectives Michigan
The photos across the top are bold and appealing, and the list of contents is well-organized and helpful. "What's Inside This Issue" is an apt title for the page, and the entire package serves as a complete guide to the issue.
18-B
First: Northeast Ohio Boomer, Ohio
The crisp, bold photo of a melting ice cream cone is both beautiful and tempting. It sets the right tone for an early summer issue. The separation of featured content and departments is smart and effective, and the content descriptions are exceptional: "Foster Parents: Yes. You" hits the mark with just a few well-chosen words.
19. Briefs/Shorts Design
19-A
First: Westchester Senior Voice, New York
This magazine displays a fun and useful column design. It's pleasant to the eye, thanks to a good balance of white space and content. I thoroughly enjoyed the use of color and images.
Second: The Best of Times, Louisiana
Smart layout and informative information breaks are outstanding here. Theme continuity is visible throughout, and there's great use of images and color.
Third: Senior Perspectives, Michigan
This entry shows a continuity of design that is a benefit for every reader. White space balances the content, and color and images are well-chosen.
20. Annual Senior Resource Guide or Directory — Design
20-A
First: Beacon Senior News, Colorado
This section has a fantastic cover! The section overall if pleasing to the eye and has a good, clean, readable directory, with bold use of color and photos throughout.
Second: The Best Times, Tennessee
Good covers, readable fonts and consistent layout make this a winner, along with balanced white space with strategic use of color.
Third: Senior Voice, Alaska
Standout elements here include simple readable design, sturdy fonts and appropriate use of graphics.
20-C
First: 50plus Life, Pennsylvania
This is a small, handy guide that is readable and well designed. It's a pleasure to go through it.
21. Feature Layout
21-A
First: Beacon Senior News, Colorado
GREAT theme concept here, with realistic graphics that really make the feature stand out and a smooth flow from page to page. It's just delightful! Entries: "MVP Memories" by B. Bigler, "Hobby Sweet as Honey" by ML Madsen.
Second: The Best of Times, Louisiana
This is a very visually pleasing feature design with good use of space, fonts and color, and creative placement of photos.
21-B
First: Northeast Ohio Boomer, Ohio
This entry has bright colors, engaging text, strong use of photos and an overall engaging appeal for readers.
21-C
First: The Best Times, Kansas
Simple, readable design and layout meet crisp, quality photos in this outstanding layout.
22. Best Overall Use of Photography
22-A
First: The Best of Times, Louisiana
The Best of Times uses photographs with nearly every article, including food images on recipe pages, photo illustrations and cutouts nestled in text. Photo sizes are varied, and color reproduction is particularly strong on the glossy paper. The "Shreveport Then & Now" section consistently publishes informative images.
Second: Senior Perspectives, Michigan
The three covers convey a sense of calm, displaying colorful, well-composed scenes of flowers or birds. Interior photographs are thoughtfully cropped, and color reproduction is excellent. Of note are the large, plated meals in Cooking Corner and the use of photographs on the contents page.
22-C
First: The Best Times, Kansas
Cover photographs are of real people who are subjects of stories in each issue. This is an excellent way to cover a community and engage readers. Likewise, interior images are largely local images, not stock, and nearly every article includes photographs.
23. Best Use of Color
23-A
First: The Best of Times, Louisiana
The Best of Times designs with color to add interest to pages, creating dynamic headlines and graphics. There is a playful tone to the overall design that makes it fun to view. Section headers are color coded for navigation, and stellar reproduction shows off this strong use of color.
Second: Senior Perspectives, Michigan
A quick glance at these covers proves that Senior Perspectives knows how to use color. The palette fits the photograph, and colors are used to tell a story rather than simply embellish. Color is used sparingly on inside pages, most often on headline typography, allowing the many color photographs to draw reader attention.
23-B
First: The Vegas Voice, Nevada
Each article has a small photograph of the writer, increasing readers' connection to the article and adding color to the page. Consistent byline font color helps navigation, and excellent reproduction makes colors pop.
23-C
First: The Best Times, Kansas
Quality color reproduction on glossy covers shows detail in the photographs and the subjects' faces. Paid advertising is differentiated with a large yellow rule across the top of each sponsored page. Colored headers alert readers to sections for easy navigation. Overall subdued color choices strengthen this entry.
24. Overall Design
24-A
First: The Best of Times, Louisiana
There is excellent use of color and images throughout with a good readable format.
Second: Westchester Senior Voice, New York
Simple, but effective covers. Eye-catching, clear and vibrant images make an enjoyable read. Be cautious of overlaying dark text on colorful photos. Shadows and glows come in handy for these types of photo overlays.
Third: Beacon Senior News, Colorado
Interesting covers. Even with the amount of ads, which is a good problem to have, there is a good content to ad balance among the publication. Watch shadows in images, you can use photoshop to brighten areas of a photo to eliminate some of the shadows if necessary.
24-B
First: Northeast Ohio Boomer, Ohio
Enjoyable, readable pages, eye-catching covers and well-balanced white space are added to a perfect choice of color and images in this example of thoroughly outstanding design.
Second: Forever Young, New York
Great covers! Plus strategic use of color and images are showcased in this publication's design.
Third: The Vegas Voice, Nevada
Nice simple design plus good use of images and graphics give this an edge.
24-C
First: 50plus Life, Pennsylvania
Superior ad-to-content weight, strong covers, balanced pages and good visual choices make the overall design readable and enjoyable.
Second: The Best Times, Kansas
My favorite cover is the pilot cover, which capitalizes on a good image and capable design. Readable design and layout, good organization and balance give this publication a clean, appealing look.
25. Self Promotion/in house
First: Forever Young, New York
Excellent use of space and a fabulous photo convey a warm and welcoming look. The call to action is evident without distracting from the image. The designer does a great job of balancing the headline with the footer, and the Forever Young branding is prominent but not overwhelming in both places.
Second: Senior Perspectives, Michigan
The layout packs a lot of information into a small space without overcrowding the page. Use of color is good, and the headline is direct and immediately draws in the reader's gaze. Third-column placement of the winning entries, with complementary background shading, highlights the accomplishments and pairs well with the photo of the winning team.
Third: The Best of Times, Louisiana
Nice use of humor here with a consistent theme carries the ad throughout. The subject looks genuinely excited, and the bee clothing choice reinforces the theme. The publication's name is prominent, and the information conveyed is clear and concise.
26. Self Promotion/outside source
First: The Best of Times, Louisiana
Outstanding use of limited space here! The red headlines pop and immediately draw in the reader. A humorous take on the explosive nature of S'port Little Theater leads to an exploration of Best of Times multimedia product offerings. Cover photos are small but legible, and the contact information is clear without taking away from the overall feel of the ad.
27. Self Promotion/Awards
27-A
First: The Best of Times, Louisiana
The headline and photo pairing sets this ad apart. The subjects convey a palpable sense of joy, and the golden moon does well to complement the overall theme and color palette. The information is direct, and the designer does a nice job of balancing the page with shooting stars and a referral to the website for a more in-depth look at the winning content.
Second: Senior Perspectives, Michigan
Excellent use of color throughout. The ad complements the NAMPA logo seamlessly, and the branding is simple yet sophisticated. The subjects of the photo do well to inspire a feeling of excitement, and the award categories won are displayed prominently without distracting from the image. The headline is direct and provides immediate clarity about the content below.
27-B
First: The Vegas Voice, Nevada
An excellent graphic and use of a consistent theme fill the entire space! The bold red "TWELVE" immediately draws the eye and forces the reader to explore further. Vegas Voice branding does well to complement the color palette, and the clock dancer balances the text nicely.
28. Syndicated columnist
28-A
First: PrimeLife Times, Illinois. "Words You Can Never Take Back," by Lori Bergman.
Columnist Lori Bergman has a wonderful knack for finding stories that tap into the universal moments in life that relate to the human condition. She delivers her stories with a humorous edge and a brisk pace that make them a delightful read. Best of all, the stories usually have a satisfying, warm-hearted ending to tie them up with a bow.
29. Best Single Ad (Black and White)
29-A
First: The Best of Times, Louisiana
Smart use of relatable humor with a cartoon image feels familiar, and the signpost is an excellent illustration of indecision. The headline is prominently featured in bold type, as is the product offering, and the contact information is clearly legible and exactly where you would expect to find it.
30. Best Single Ad (Color)
30-A
First: Beacon Senior News, Colorado
Great photo, great headline, great ad. I want to be as happy as Bill! Excellent balance between image and text content. Use of color is outstanding throughout the ad, and the information is presented clearly without being wordy. Contact information is easy to read and find, and the yellow border does a great job of tying the image space to the text space.
Second: The Best of Times, Louisiana
This ad packs a ton of information into a small space without overwhelming the message. The balance is good throughout, and the contact information is accessible and clearly legible. The use of color entices the reader to explore the advertisement further, and the smiling image conveys an atmosphere of joy.
30-B
First: The Vegas Voice, Nevada
Outstanding use of color and space. The background photo of the NYC skyline delivers the intended message perfectly ,and the headline reinforces that message seamlessly. Event information is clear, as is pricing. Entertainer photos are vibrant, and the Vegas Voice branding is prominently featured at both the top and bottom of the advertisement. Overall a great ad.
31. Best Banner
31-A
First Place: The Best of Times, Louisiana
Great use of bold red color. The font and text size are playful and convey a sense of delight to the reader. The subtle tagline "Celebrating Age and Maturity" is a nice touch and a reminder of the mission of the publication and its audience.
31-B
First: The Vegas Voice, Nevada
It's hard to beat this banner in any year, but especially tough when it's able to subtly add a 20th anniversary celebratory tag to an already loaded graphic! Great use of space, color, graphics and shading. The reversed "Vegas Voice" and "Nevada's Most Powerful Senior Media Resource" lines are excellent complements, and the boldness of the red will stand out on the coffee table or newsstand.
31-C
First: The Best Times, Kansas
I love the inclusion of the Johnson County sunflower logo in this banner! The publication name is bold and clear against the blue-sky background, provides a subhead that informs the reader of their audience, and does well to balance the rest of the image and text on the page.
33: Website Self-Promotion
33-A
First: The Vegas Voice, Nevada
The Vegas Voice covers the gamut of information findable on its website in its colorful ad meant to drive traffic online. It's certainly comprehensive – if you want to find some information about anything, it's there is the direct message of this promotional ad.
Second: The Best of Times, Louisiana
This promotional ad has an air of dignity to it. A photo of a man and woman, both with graying hair and an obvious personal connection, invites readers to enter the website and make a connection to the content. It's simple but effective.
34: Website General Excellence
34-A
First: The Vegas Voice, Nevada
It's bold and sassy, just like Las Vegas, but it's also jam-packed with information. The site provides links to years' worth of The Vegas Voice, but also connects to the monthly magazine, videos galore, podcasts and radio shows. It's all easy to find and use. Readers must surely value this treasure trove.
Second: Beacon Senior News, Colorado
Nailed it! The Beacon Senior News promises on its home page to deliver local stories, coverage of senior issues, tips and insights from health and technology trends, travel highlights, retirement and financial guidance and a raft of other content. It totally accomplishes that goal, and it's beautiful to explore – those mountain photos are sure to reel you in and keep you there.
Third: The Best Times, Kansas
If you live in Johnson County or may plan to move there, you can probably find anything you need to know from this website. It's filled with oodles of solid content for living and working there, and it's conveniently sorted by topic. The highlight is that the monthly digital publication is also filled with useful, knowledgeable articles.